Choosing The Perfect Bathroom Tiles
Tile experts share what to consider when selecting tile for a new bathroom.
Determine Your Budget.
Tile comes in all shapes, sizes, styles, and prices. The first step to selecting the tile that's right for your bathroom is establishing a budget. Once your budget has been set, you'll have a variety of options to choose from, including ceramic, porcelain, and natural stone. Ceramic is the least expensive option, with porcelain being the next step up. The biggest advantage of porcelain tile is its through-body composition. If you chip a blue ceramic tile, you'll find white below the surface, but a blue porcelain tile will be blue all the way through. Porcelain is also a more durable and water-resistant option.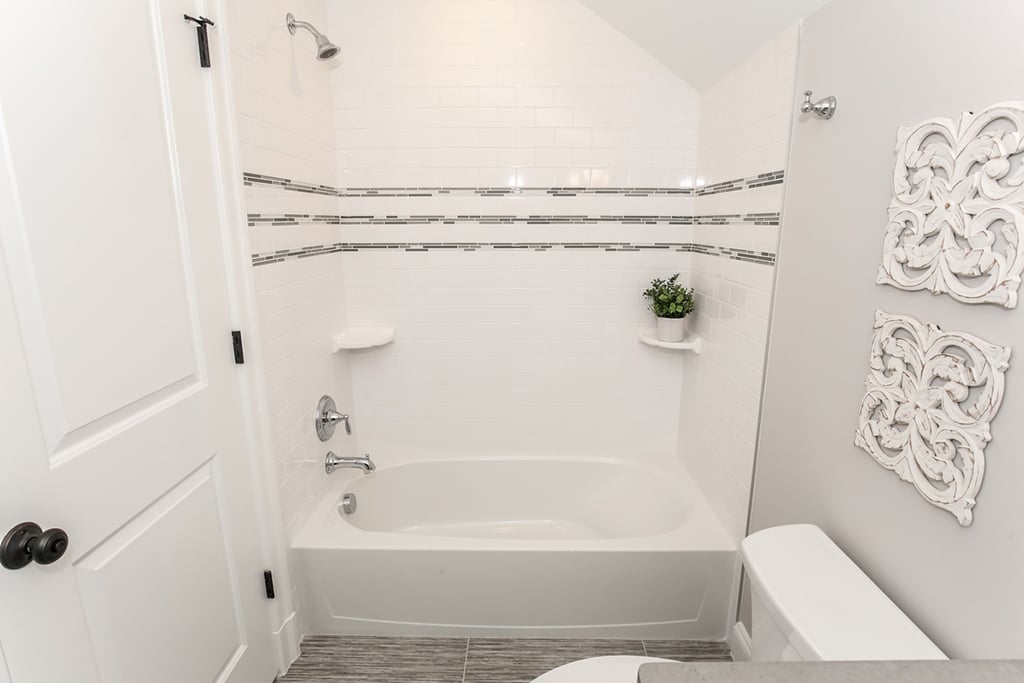 Choose a Color Scheme.
"Building a color palette can be challenging, so we recommend starting off by choosing your cabinet and vanity colors first. Once those have been selected, you can begin building a palette for your tile. Experts recommend sticking with lighter tiles, adding in pops of color with accessories like towels and knobs.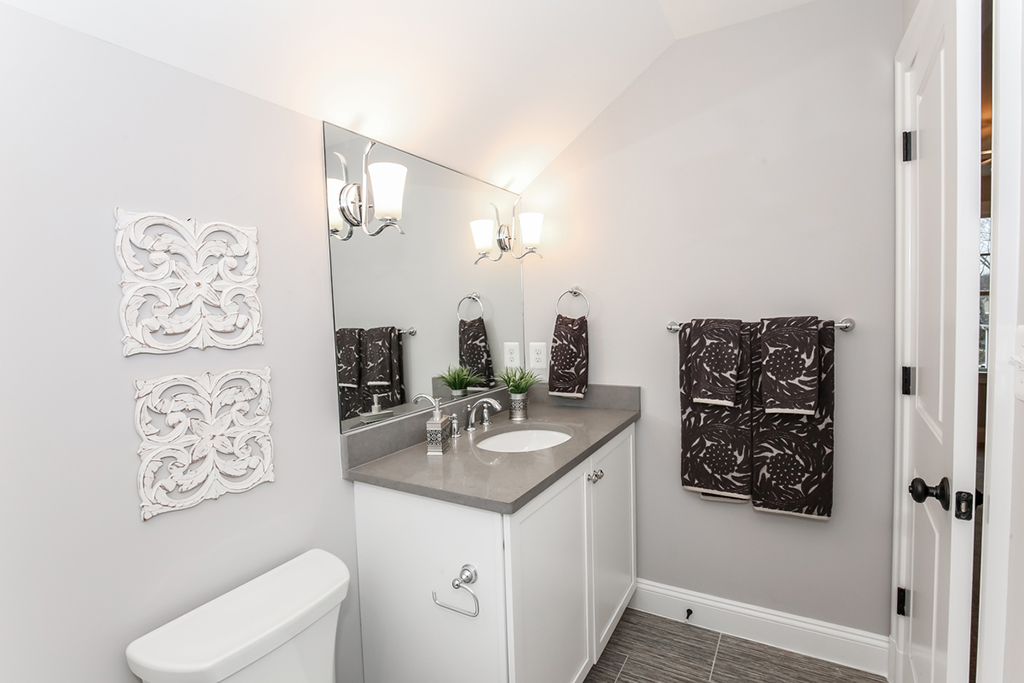 Consider Tile Size.
While smaller tiles were once the norm, 12x24s have become the new standard: the bigger the tile, the bigger the space seems. For those who want to stick to tradition, basketweave and subway tiles never go out of style. To create a transitional but timeless bathroom, 4×16 subway tiles put a modern twist on the classic look.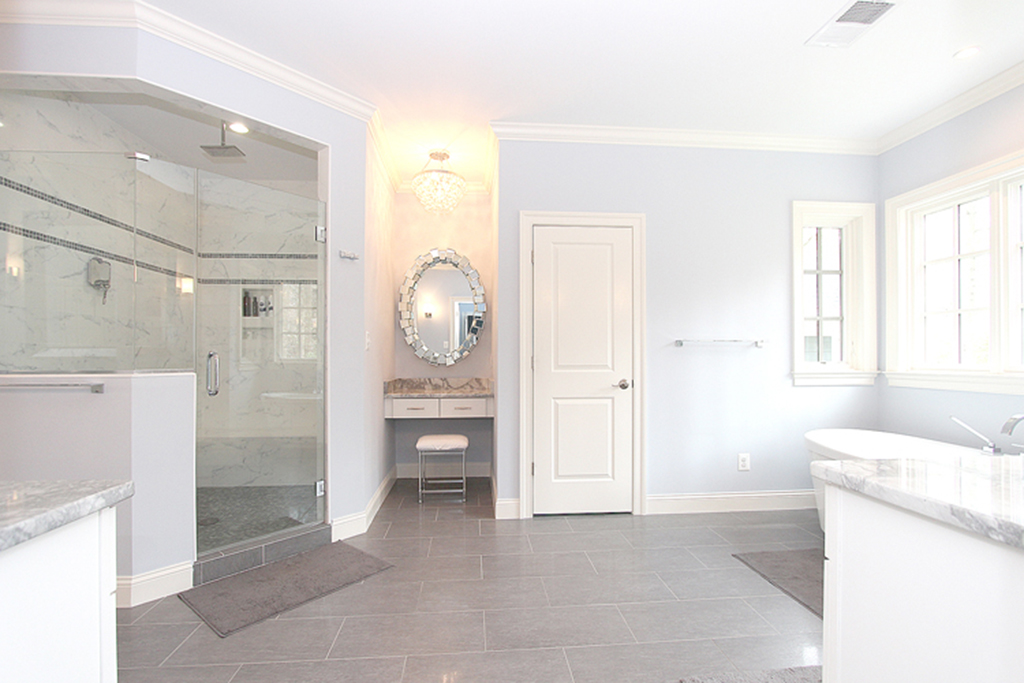 Finalize Your Look.
All tiles lend themselves to a certain aesthetic," experts say. Carrara marble creates a classic and traditional feel, whereas metals, stainless steels, thin grout lines and rectified tiles work best in modern spaces. For a rustic approach, consider a wood floor with white ceramic walls. If you have samples of paint, cabinets, countertops, or other bathroom accessories, bring them with you to get a clear picture of what those will look like against different tones.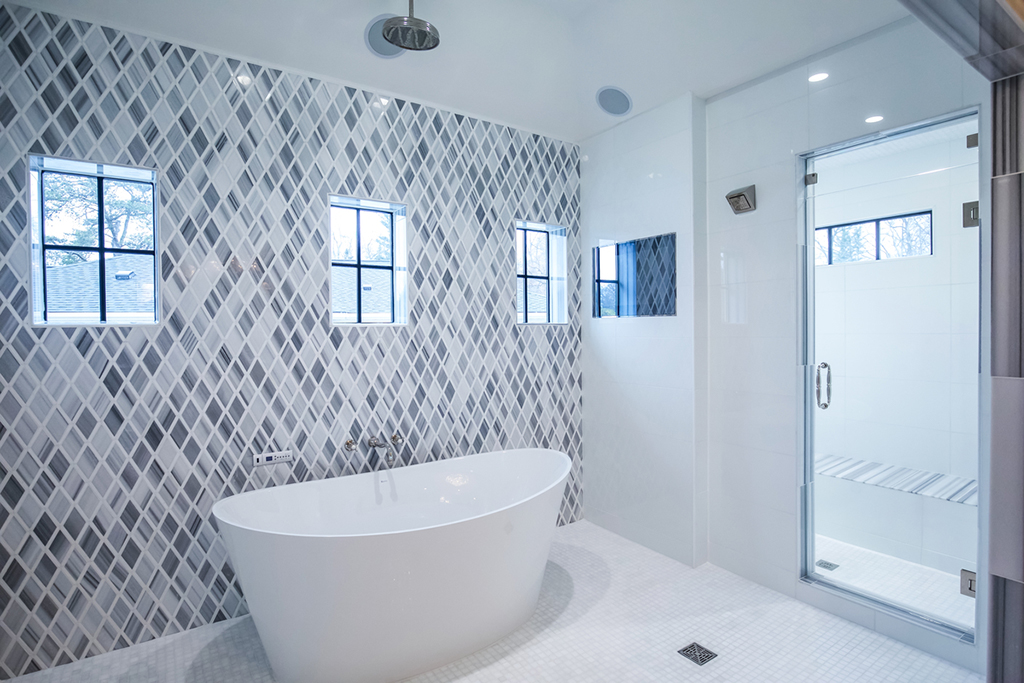 Shower Tile Should Reach the Ceiling.
If you're retiling a shower, be sure your new tile reaches all the way to the ceiling. This will create a much cleaner and more finished look, and will ensure that drywall doesn't get exposed to dirt or water. Tiling a shower all the way to the ceiling also makes your bathroom look taller.